Cyberpunk 2077 won't get any more updates until 2022
CD Projekt Red released an updated roadmap for Cyberpunk 2077, and it looks like the recent Patch 1.3.1 will be the last update the game gets in 2021.
Like the recently delayed current-gen console update, the rest of CDPR's plans for Cyberpunk 2077 will have to wait until at least Q1 2022. That includes any future updates, improvements, and free DLC. Unfortunately, the roadmap didn't give any specific goals or dates other than that.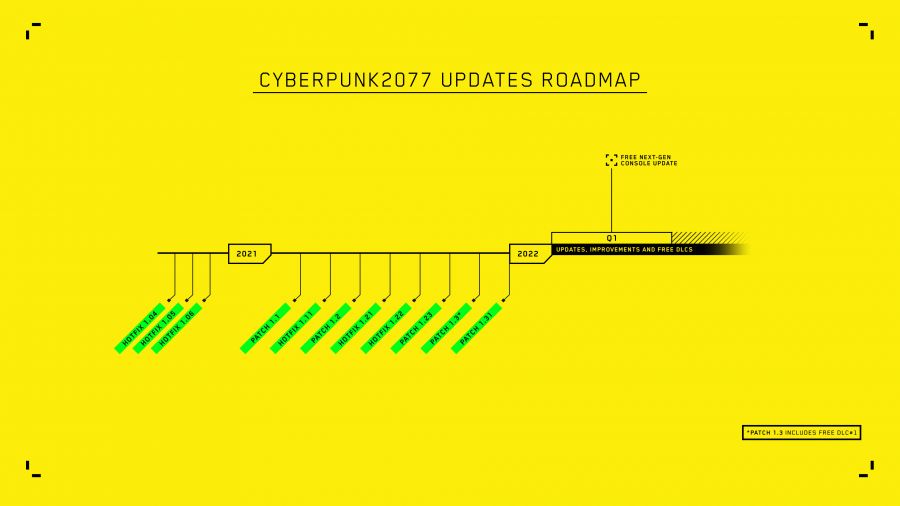 While CD Projekt Red promised free Cyberpunk DLC prior to the game's release, a buggy launch and terrible console performance forced the developer to delay its plans. So far, free DLC arrived with Patch 1.3, but it only included new gear, not new missions.
Cyberpunk 2077 is available on Xbox One, PlayStation 4, PC, and Google Stadia.
Michael Goroff has written and edited for EGM since 2017. You can follow him on Twitter @gogogoroff.